Procrastinate: to put it off, do it mañana, later gator, I'll get to it tomorrow. Sound familiar? Sometimes life gets in the way of doing the things that need to be done. Projects that need to be done look as though they could really wait a while. Like a good procrastinator, you put it on the bottom of the list with an added "I'll take care of that… later."
I'll start my your diet tomorrow
I'll pay my taxes next month
I'll get to those weeds next week
I'll study for that test later
I'll get my driveway fixed next spring
Do Not Procrastinate
Putting it off can be more expensive
Putting it off will take more time
Putting it off may result in a less than favorable outcome
Take your diet: Putting off eating less or eating better can result in more weight gain and a correlating decline in your overall health. If you pay your taxes late, you will pay a fine. Wait to weed your landscaping and it takes twice as long as there are twice as many weeds. If you put off studying till the night before the test, something may come up that prevents you from studying or you may need more time than you thought to cover the material. Waiting to raise an uneven and cracking driveway will cost more money.
Do not procrastinate: It is Expensive
Waiting to fix your driveway, sidewalk, basement floor or steps, may result in the cost of materials going up to $4.00 to $5.00 a yard per year. The cost of labor may increase as well. Concrete Raising Systems repairs uneven concrete driveways, sidewalks, patios, or porches with polyurethane foam. This expanding foam will expand 7 feet in either direction filling the gaps under your concrete and raising it as it does. If the poured concrete is over 10 years old they will guarantee that it will not sink again or they will repair it again for free. (If it is under 10 years old, you still want to have it repaired. The earth may still be settling but the foam will help strengthen the ground and will fill any voids that are there. Waiting will only increase the cost of the repair.)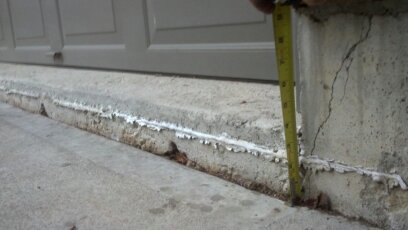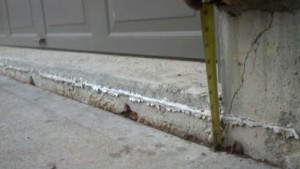 Depending on how long your concrete driveway is, it could cost you $7,000-$15,000 to replace it. Repairing your sinking, cracked driveway with polyurethane foam is an excellent way to avoid it replacing it. Practicing the fine art of "procrastination" in repairing your driveway may make replacement unavoidable. If you wait too long, the replacement of your driveway may be your only option. Take care of your driveway with a little preventive maintenance. Putting a chemical, like TK-290 Tri Siloxane Sealer by TK Products, on your driveway before winter sets in will help seal it and protect it.
Driveway Repair- Don't procrastinate
Take care of the priorities you have set. Putting things off will take more of your time; your money and can affect the success of any outcome. If the concrete slabs around your home (or your garage or basement floor) need repair, don't ignore it and contact the Concrete Raising specialists today or tomorrow or the next week (just kidding!)
This article was originally published in August 2014 and has been updated.