Meet The Owners Ken and Jason, Concrete Raising Systems
Both Ken and Jason come from the construction side of the world. They've been in the home building business and they have always insisted on quality and doing the job right. They are reliable and have built their reputation by being honest. Ken and Jason lift and repair concrete. They don't waterproof basements. They don't offer 'traditional' mud jacking. They only use polyurethane foam to raise, level and lift concrete (driveways, sidewalks, patios, pool decks, garage floors, voids under your sidewalk).  They know exactly what they are doing when it comes to foam mud jacking and they do it better than anyone in Kansas City. Meet the owners!
Ken Praiswater, Partner in Concrete Raising Systems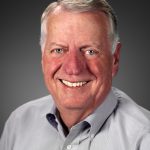 Ken spent the early part of his career as a process engineer. He has been in the construction business as a builder for 39 years. Several of his homes are Parade of Homes winners. Like Jason, he lives in Kansas City. He decided to start Concrete Raising Systems with Jason because he saw a need for this type of product and service. He decided to work strictly with Polyurethane as a means to concrete lifting (as opposed to traditional sand, water, and cement mud jacking)  because of the longevity of the product, the fact that freezing and thawing temperatures do not affect it, that it is water-resistant, and the hole sizes are small. Homeowners and Realtors are especially happy to see that! The engineer in him appreciates the technology of this product and the fact that it takes a certain amount of skill to do the job right.
Ken believes Jason makes great business partner because he has the kind of integrity Ken knows one has to have in order to be successful. In his home building days, Jason was one of the subcontractors that Ken worked with and Jason's work was always impeccable. Just the kind of work Ken himself had always done. He respects Jason's character and how well he does everything in his life.
 Contact or call owners Ken and Jason at (816) 419-8306
Jason Roland, Partner in Concrete Raising Systems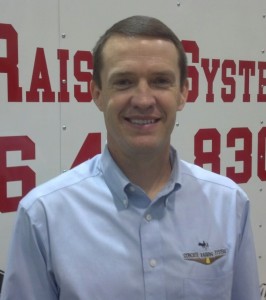 Jason has been in the construction business since 1988 when he started his own construction company in Kansas City. He had that company for 10 years.
Jason's daughter went to Park Hill schools. He lives north of the River. He believes that his reputation in the community and the fact that he lives here is a plus to his local neighbors and the people he works for. He's been in and around the residential construction industry for over 28 years. He has never been sued, never been to court or threatened and has always been paid for his work. Jason believes that makes a difference. He believes that means he has done something right along the way.
In 2004 Jason met and worked with Ken Praiswater building homes and completing remodeling projects. Of all the people Jason has worked within his lifetime, Ken is only 1 of 5 that Jason would go into business with. Ken has always been fair and someone Jason could trust in business.
They are the owners and operators (they do the work!)
When you own a small business, you know that what happens on the job site is the most important part of growing your business. You want it done right. You have skin in the game. You know your reputation is on the line. If you don't have that, then you don't have much else. They own the business and they are the ones that will be there to do lift your driveway, sidewalk, garage floor or steps.