'How much does foam jacking cost?' is a great question.  In a perfect world, a customer wants that answer over the phone. Unfortunately, in the foam jacking world, it is not possible to answer that question accurately over the phone without evaluating the sunken concrete in person. There are too many variables involved using high-tech foam to render an accurate quote over the phone.
How we determine foam jacking cost
The cost of the repair is determined by how far the concrete has sunken, how many square feet the void appears to be under the concrete, the number and size of pieces of broken concrete, and the number and width of cracks are in the concrete. Test holes are also used to evaluate the extent of these variables to determine the quote or if it is more cost effective to replace the concrete. Waiting another year or two will only increase the amount of the quote. This is due to material costs and the likelihood that the void will become larger requiring more foam to lift and stabilize the sunken concrete.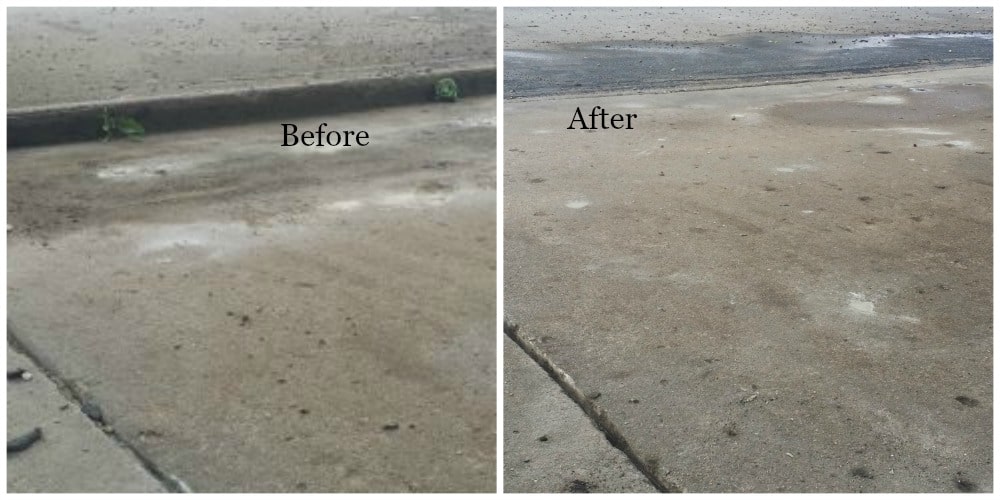 Experience is important
Just as important as the foam jacking cost is hiring an experienced foam lifting expert. A contractor with little to no experience using foam to raise sidewalks, driveways, and garage floors may not use enough foam, use inferior foam, or the wrong foam.
An inexperienced foam contractor may underbid a job to get a customer. This could result in the concrete sinking again or the customer being overcharged after the job is done. When a contractor has to redo a job, money is lost. A small business that loses money may not be in business very long. This leaves customers without recourse if they require warranty work. It could take as little as 24 hours for a concrete slab to sink again if a contractor has not used the proper amount or the right foam materials. Chemistry, physics, quality of foam, weather, technique, and experience are required for the successful use of polyurethane foam to raise concrete.
Finally, it costs nothing to find out how much it costs to raise a concrete slab with foam. Quotes are free and a deposit is not required to secure a quote. Concrete Raising Systems will give you an on-site estimate and when contracted for the job, will arrive on time. Don't trust your sunken concrete to an inexperienced contractor. When choosing to repair sunken concrete with foam mud jacking, having experience is more important than cost!
This article was originally published in March, 2017 and has been recently updated.