The month of October signals the start of the fall season and falling leaves, falling temperatures, falling rain, and falling concrete. Wait a minute! Fall does not bring falling concrete! No, it certainly does not. Just a friendly reminder that when homeowners are out raking leaves in their yard, it is a good time to check around the steps, sidewalks, and driveway for sunken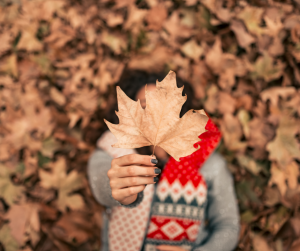 concrete that may have gone unnoticed over the summer. Cracks in your driveway of a ¼" difference or more in height from one concrete slab to the next, indicates a void under the concrete. A sunken concrete driveway slab next to the foundation of a house can pose extra dangers as the water from melting snow compromises the foundation. Concrete Raising Systems uses a polyurethane foam leveling process to raise the concrete slab into place. Much less expensive than replacing the driveway, foam jacking can be done anytime in Missouri or Kansas before the winter sets in, and the ground becomes frozen.
Oktoberfest celebrations in Missouri
Finding time to rake the leaves and check your sidewalks, patios, and driveways can be done in and around the many Oktoberfest celebrations throughout Missouri. A great place to see the leaves and celebrate the fall season is Hermann, Missouri. Hermann, with a population of 2,500,  is located along the banks of the Mississippi and is approximately 3 hours east of Kansas City on Highway 70. Take I-70 east to the MO-19 exit and drive 16 miles and you'll be right in the heart of downtown. Hermann is known for its rolling hills, strong industrial community, 9 wineries, 2 breweries, and many quaint Bed and Breakfast offerings. The Stone Hill Winery has events during the weekends on October 5, 12, and 19th that include music, beer, German food, tours, and tastings.
For an added adventure, take the Amtrak train from Kansas City to Hermann!  Plan a trip and explore the Herman Wine Trail.   Do yourself and other drivers on the road a favor and play it safe and stay in one of the lodging accommodations. If you prefer to stay in the great outdoors consider camping after a day of touring wineries!
Every fall you rake the leaves (and now check your concrete.) It's like a ritual. Start a new ritual this year and go to Hermann, MO in October and enjoy what the small city has to offer. Just like getting Concrete Raising Systems to lift your sunken concrete, you'll be glad you did!
This post was originally written in September 2013 and has been recently updated.