Small, Solid Concrete Raising Business
In past years, when we had heard that another concrete-raising business in our area was no longer in business, it wasn't good news. Most people in our position might view this as a good thing. Competition is always good for the community and business in general. When a concrete-raising company goes out of business, we look at it differently. We know someone is more than likely out of a job. Someone has to go home and tell their spouse that things may be tight for a while.
It's not just about business; it affects a person's life. That's why we do business a little differently. We are small enough that our overhead will always be manageable for our business. We don't have a lot of people on our payroll (the owners do the work), and we maintain our equipment every day, so it is always in tip-top condition. We also invest in equipment that helps us do the concrete repair work better. We look for the best supplier for our foam. Since this is the only service we provide, we know our foam probably better than anyone in Kansas City. We know what conditions work best, how to adjust for weather conditions, and how much foam to use.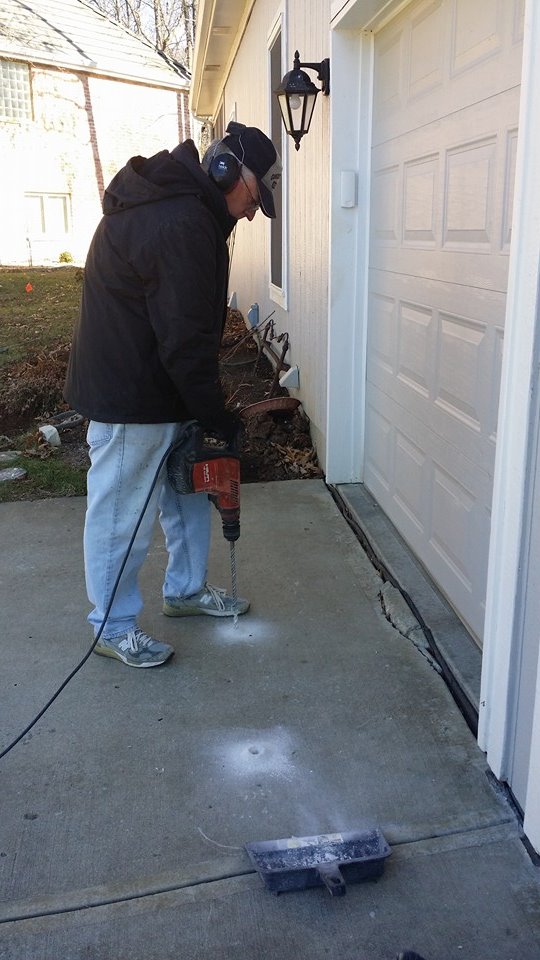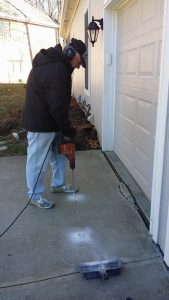 Doing the right thing for the right reason
At Concrete Raising Systems, we purposefully keep our business expenses low. That allows us to operate our business and provide our service for the right reasons. We won't try to lift a driveway when it needs to be replaced. We won't tell you we can lift the steps when you should replace them. We don't try to sell you something because we need the business. We have structured our company in a way that allows us to do the right thing for the right reason. We show up when we say we will, complete the job we said we would and clean up when we're finished.
1 + 2 = We will stay in business
When a concrete repair company goes out of business, it presents a challenge for its past customers. Most companies warranty their work. We offer a two-year guarantee on all our poly-jacking concrete levelling work. If your sidewalk or driveway (or any concrete slab we raise over ten years old) sinks over 3/8″ within two years, we will return and raise it again for free. If the foam lifting company a customer used to raise a concrete slab is no longer in business, that customer can't use their warranty. As a small business, we rely on our reputation and the referrals of satisfied customers.
You depend on us to be good business people and to lift your concrete, so it stays raised. In the rare instance that your concrete sinks again, you expect us to be here. We have no intention of letting you down. We love doing what we do and believe we're the best at it.
When a concrete lifting company goes out of business, in most cases, nobody wins. We have positioned our company to stay in business! We believe (and our history has proven it so far) that being a small business and doing the right thing for the right reason will ensure we are here for our customers for years to come!
This article was originally published in June 2016 and has been recently updated.